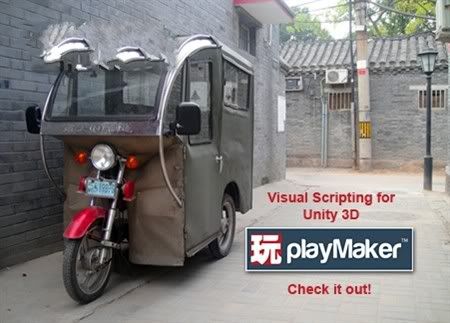 PlayMaker 1.3.2 for Unity3D (x86/x64) | 1,15 Gb
Advanced extension for Unity3D. Allowing no knowledge of programming languages use a visual scripting. Thanks PlayMaker you can easily create their own games, it is based on blocks of activities and events. It has hundreds of built-in scripts and works with all classes of Unity. Now you do not have to write code by hand, all this will do the PlayMaker
.
In addition to the distribution represented by the video tutorial in English. Have the extension *. Webm prosmatrivayutsya any player, and supports the extension. If the view is not possible,
then update the set of video codecs from the site
http://www.codecguide.com
Extras. Information:
This extension is presented as a demonstration. After it is recommended to buy it in the Unity Store
Year / Date: 2011
Version: 1.3.2
Developer: Hutong Games LLC
Web Developer:
http://www.hutonggames.com
Bit depth: 32bit +64 bit
Language: English
System Requirements: Unity 3.5
RAR Password is: scenereleasing_and_providing_you_latest_stuff___saud_1
Link Extabit, Ryushare, lumfile :
If links die, I will reupload at here.

http://tinypaste.com/f256321b
No Pass

Or


http://extabit.com/file/27a3i3py4a18q/Ply.Mkr.1.3.2.part1.rar
http://extabit.com/file/27a3i3py4a196/Ply.Mkr.1.3.2.part2.rar
or



http://ryushare.com/3a4c71bb2eae/Ply.Mkr.1.3.2.part1.rar
http://ryushare.com/3a4c71bb2ead/Ply.Mkr.1.3.2.part2.rar
or


http://lumfile.com/bhrnune0kyab/Ply.Mkr.1.3.2.part1.rar.html
http://lumfile.com/blbtpgh2e2k1/Ply.Mkr.1.3.2.part2.rar.html